"My cat, Gus, has had sneezing fits since we adopted him a couple years ago. I've taken him to the vets several times and they kept telling me he has a herpes-like virus which is hard to cure. They also mentioned that, like human herpes, it can flare up under stress.

The family joke is Gus is our furry, four-legged snot bomb.
But seriously, he's got to be uncomfortable to say the least.

After reading Anne's post, it occurred to me, "Doh, see if Marti can help!"

Marti and I did a session by phone with Gus curled up next to me.
We talked about possible causes for his sneezing. She recommended some herbs I could give him to help. And instructed me on how to massage Gus to promote healing.

Gus hasn't sneezed since!

I should also add that by the end of our call, I was feeling incredibly relaxed.

I highly recommend Marti!"

- Judy Murdoch
http://www.judymurdoch.com
"Marti and I had been working together for 2 weeks. I volunteered to help her with networking, etc. She graciously volunteered to help me with my chronic pain.

One of the worst parts of Fibro is the fact that even after the flare up of the Fibro pain ... the Fibromite still suffers. It's like the pain one feels after doing heavy exercise ... except it's more severe. And, the derriere is one of the places that hurts most. YES, this condition IS literally a pain in the ass.

Well, Marti is one sharp Goddess.

She asked me where it hurt the most. I said, "my ass". She said, "Okay. I use surrogates to help focus the Reiki healing. I'm grabbing a teddy bear and I'm going to put my hands on his bum."

Vell, vat can I tell you? I just about plotzed! How did she know I'm a sucker for teddy bears? I still have one that I bought as a comfort companion when I was getting divorced.

So, she proceeds to hang on to the bear's bum (not the bare bum) and send out healing Reiki rays.

Soon the pain in my butt subsides. Then several hours after the session the pain is gone.

Since that first session, Marti has helped me 'remember' the healing feeling so I can invoke it as needed.

Marti is one gifted Goddess."
- Lyle T. Lachmuth MSOD
www.TheUnstickingCoach.com
"Marti's magic! Not only has she helped my two female cats feel less awful about each other (I didn't know that two women cat's in the same household could cause problems and this morning they actually shared the bed with me briefly - both of them with no growling) but she did some work with me and an issue I had. I'm not sure how it works for the cats, but they always came in when it was time to talk with Marti, and Fiona actually loved to nuzzle the phone while Marti was online. Fiona ignores the phone completely unless it's Marti. I can't recommend her highly enough."

- Anne Wayman
www.WritingWithVision.com/
"I've already noticed a difference between me and [my dog] - it's like a door has opened back up that that I hadn't realized was closed. Plus, now that I know the bedroom is her den, I'm approaching more respectfully, which seems to be working. You rock! Thank you for helping us."
- Lisa Hunter
www.extraordinarywomenthrive.com
Helping pet lovers who want to deepen their connection with their pets and help them through illness or other challenges


Your pet may be suffering, and perhaps you are worried and don't know where to turn. You wonder why this is happening. You feel desperate in your need to truly bring help to your pet.

You did everything "right": you followed your veterinarian's advice, explored some alternatives, and tried some herbs or techniques on your own. But things aren't changing and you don't know what else to try.

When you're in a panic and trying everything you can think of to ease your pet's pain, you may not be trying anything long enough to make a difference. Also, many treatments and techniques take a "one size fits all" approach that may not honor your pet and the special place they hold in your heart and in your family.

And that place of panic pretty-much guarantees that you lose touch with your heart connection with your animal friend and your own inner wisdom, too.

You need to create a sacred space of calm where you can feel your heart's connection to your pet and listen to your own inner knowing.

From this connected place, let yourself begin to guess at what your pet might be telling you through its present challenge. Let yourself be curious about how you might bring comfort to your pet's body though touch, special food or accommodations.
If your pet needs medicine or herbs let yourself bring this same connected curiosity to any appointments with your vet or information about alternative care.

We want health on all levels for ourselves and the pets we love. And our pets know more about what they need then we may be used to considering. Learning to trust your own deeper knowing and your heart connection to your pet will add depth and direction to any challenge you face.
<![if !vml]>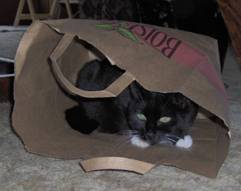 <![endif]>




This work is for:
- Pets in transition, such as moving, new siblings, blended households
- Pets who may be close to death
- Pets who have been injured and may need additional support or assistance
- Pets who may be reflecting their humans' issues
- Pets with mystery symptoms, or symptoms that linger long after the original cause
- Pets with chronic pain
- Pets dealing with current or past trauma
- Extra support for pets undergoing medical or other treatments
- Pets with suspected food allergies
- Pets with behavior changes
- Any species of animal, including human animals


Benefits:
- Find out what kind of help your pet would like.
- Ease transitions
- Support healing from disease or injury
- Find out what foods will support your pet in improving health
- Receive insight into interpersonal or interspecies relationships
- Receive insight into issues behind physical manifestations
- Identify steps you can take to help
During a 1-hour consultation, we can either start to address a single issue or define a plan to address a more complex situation. I use several tools to get a deeper insight into your pet's situation, including muscle testing (kinesiology), Reiki, Tellington TTouch, and Sound Tune-Ups. I may also use parts of others' approaches to uncover more layers and associations, including Louise Hay, Hannah Kroeger, Dr. Moffatt, and flower essences. If the issue is associated with nutrition or allergies, we may check out my master foods list and design a food plan.
Single sessions (1 hour) work well for:
- General stand-alone consultations
- Getting a feel for how we can work together
- Specific requests, such as identifying healthy foods, flower essences, or areas that need support
3-session samplers (2 hours total - a 1-hour initial consultation and 2 half-hour follow-up energy sessions scheduled to suit your convenience and your animal's needs) are appropriate for:
- A single issue that just needs a little extra support
- A short-term boost or jump-start
- Trying out a variety of our services
- Gift certificates
6-session packages (6 hours total) are appropriate for:
- Chronic and long-standing problems
- Complex issues
- Issues involving multiple beings, or reflecting the human's issues
- Long-term support for times of transition, including healing from something serious
- Acute issues that need daily support
- When daily, weekly, or monthly support is desired
Your pet may want to be near you or across the room. It doesn't really matter whether he is with you physically or not, although sometimes it is enlightening to observe his reactions to the work. They generally will experience warmth, love, and even pain relief. Some are very relieved that their person is finally addressing needed issues or paying attention. Many pets either want to sleep through the session and participate more on the inner planes, or else they want a long nap (2-3 hours in some cases) afterward. I feel that they use this time to integrate what they have been experiencing.
You will get insight and understanding at a deeper level, either into what your pet is experiencing and his issues or even into your own issues. We will be able to make that distinction. Sometimes pets take on their humans' issues and vice versa.
To make an appointment, please e-mail or call Marti at +1-208-634-1449. I will ask you for 10-15 minutes of your time to determine whether your situation is appropriate for this service, at no charge. I will also ask you to fill out a disclaimer form/questionnaire, and I will bill you through PayPal, once you agree that you want an appointment. If you wish, you may decide whether you would like to stop at a single session or continue with a package at the end of the first session.
You'll also receive my free workbook and a subscription to my monthly e-zine (unsubscribe any time).
| | | |
| --- | --- | --- |
| OFFER | PRICE | |
| 6-Session Package | $497 | |
| 3-Session Sampler | $179 (special value) | |
| Single Session | $95 | |
<![if !vml]>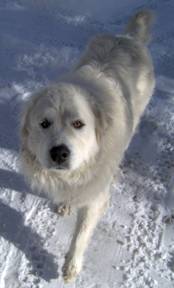 <![endif]>
About Marti:
I see the human-animal connection as a sacred bond, and I believe it is a central and important part of our connection to the natural world. We can learn many things from our animal friends, not the least of which is unconditional love.

I am honored to support the healing of animals, and through this to nurture more love and understanding between animals and their humans. To do this I use a variety of tools that I've collected over many years.

For over 35 years, I've researched herbs and natural health care. I've been helping family and friends with health issues since 1990 and started doing body work and consultations as a business in 1997. I use intuition confirmed with kinesiology/muscle testing in my consultations with animals and people, as well as energy work, including Reiki, Tellington TTouch, and Sound Tune-Ups.
Phone consultations are my norm; distance is not an issue when doing this work.
However, in-person "house calls" are available on a limited basis, with an additional mileage charge of $1/mile (one way) for distances greater than 10 miles. This means that there will be no mileage charge for McCall or Donnelly.
I also have "office hours" available at my location by appointment.
Contact
Please email or call me at +1 208-634-1449 to make an appointment.
Disclaimer
In my practice I use non-invasive methods of touch, light, energy, sound, and unconditional love to relieve stress and promote general feelings of good health. Currently, no licensing is available in the state of Idaho for these practices. While I encourage everyone to take more responsibility for their own health, I do not diagnose, treat, or cure any disease or intend that this work should replace medical care. Statements made in this website are my opinion and should not to be confused as indisputable fact.
I require that you print, fill out, and sign my disclaimer form before we can work together. Return it to me at Anima! PO Box 1102, McCall, ID 83638 USA. Or scan and email it to me.