About Marti
My entry into the field of intuitive healing has been the culmination of a lifetime of learning and experience. For 35 years, I've researched
herbs, nutrition, and alternative healing. But I didn't recognize my gift for tuning in to health issues until later in life. My own health challenges led me to take responsibility for more and more of my own health care. This seemed to parallel my journey of spiritual discovery.
Llamas led me to explore Tellington Touch Every Animal Method, or TTEAM, now known as the Tellington Method. The bodywork aspect is dubbed TTouch. I became a TTouch Practitioner, and during this process I started to reconnect with more of my intuitive abilities. I felt that I only needed to get my hands on a body, and my hands would know what to do. While I was attracted to this work because of my love for animals and my respect for them as Souls, I found that TTouch and all of the work that I do is equally effective for humans.
I learned to do muscle testing, sometimes called kinesiology, a form of dowsing. This became an important tool for my own health, as well as in the development of my intuitive abilities and confidence. This allowed me to be able to check out all of my impressions. It also led to honing my ability to ask good questions and showed me the importance of formulating appropriate questions. I found that, not only could I take more responsibility for my own health care, but I also could help friends, animals, and family at a distance.
I became interested in Reiki, a Japanese art of energy work, as a way to focus my "healing hands". (I had been complimented for having healing hands intermittently over the years.) It took me 4 years to find a Reiki Master from whom I wanted to learn. Then I became a Reiki Master myself. I continue to deepen my relationship with this healing energy.
As a musician, and from my spiritual training, I was quite interested in the healing aspect of Sound. I asked Spirit whether there was some way I could incorporate Sound into my work. Within a few days, someone showed me a set of tuning forks, and I immediately knew just what to do with them. Thus, Sound Tune-Ups came about.
I am continually researching health issues from various perspectives, including medical, nutritional, and energetic. This gives me an expanding base of knowledge from which to address my clients' needs.
With this combination of skills, knowledge, and wisdom, I am able to support clients with a powerful spectrum of services to address many needs. I can provide consultations on any issue and support health or inner issues with body work. I can also recommend other services as indicated. It is a great pleasure for me to facilitate pets and people in taking their next step toward greater health, self-responsibility, and love.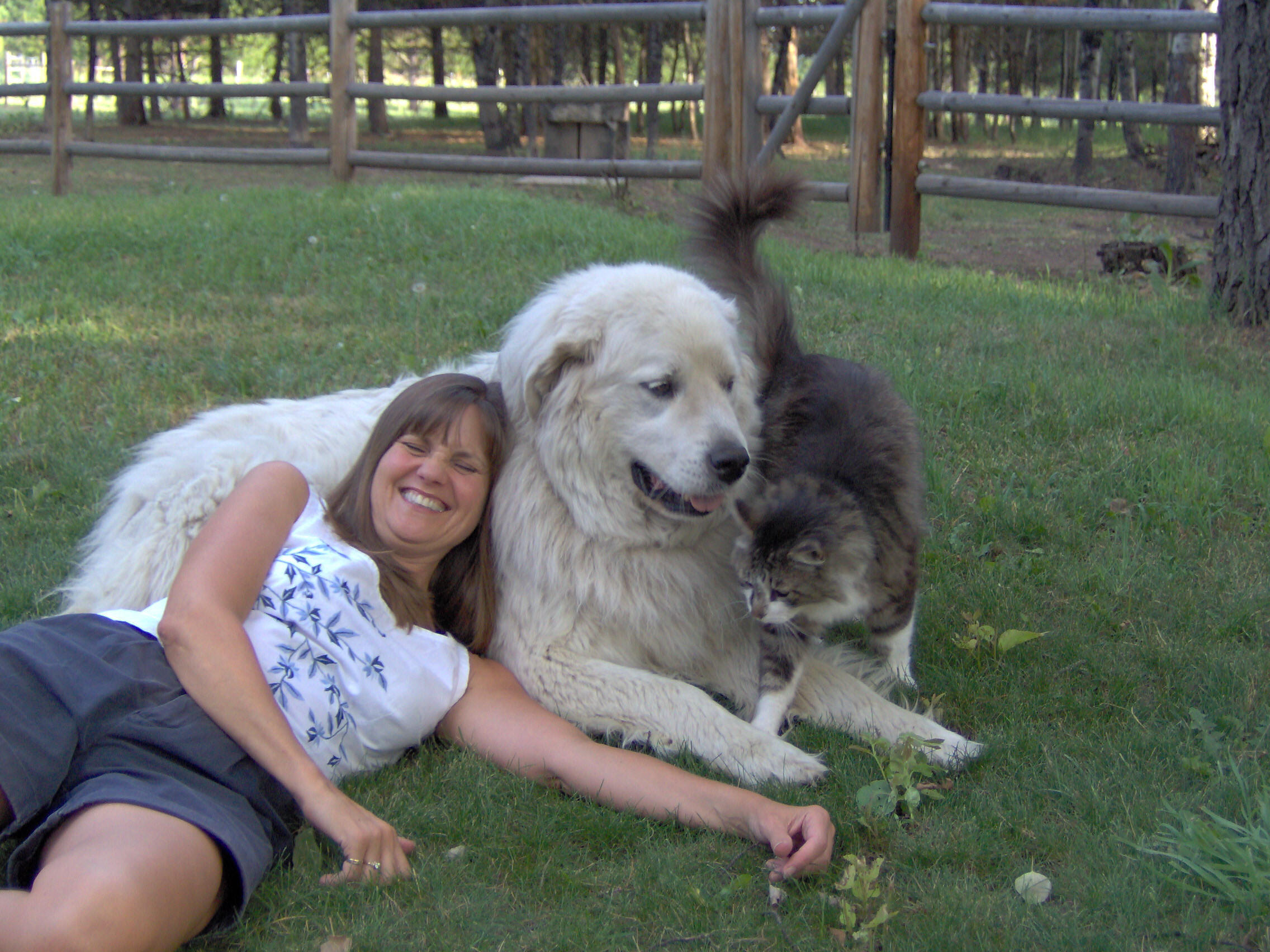 Blessings on your journey of love,
Marti